Export of Chilean Blueberries
---
Second largest exporter of blueberries in the world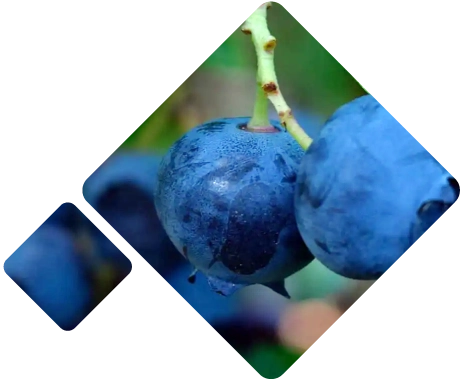 Chile is one of the largest exporters of blueberries in the world and has 15,601 hectares planted with Highbush blueberries. Seventeen percent of these are organic.

Chile has an ongoing commitment to finding new and better varieties to provide an exceptional consumption experience in terms of flavor, size and texture.

Research and development of new technologies for growing, harvesting, packing and shipping will continue to expand the world market for Chilean blueberries.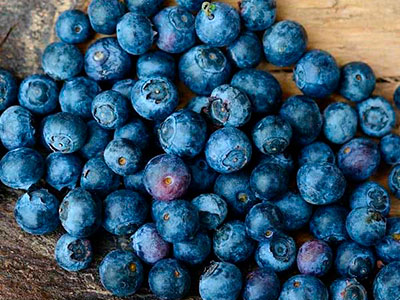 Stationary availability
---
Chilean blueberries are available from October to April
Geographical distribution
---
14.573 Ha planted
Blueberry cultivation in Chile is concentrated between the VI and X Regions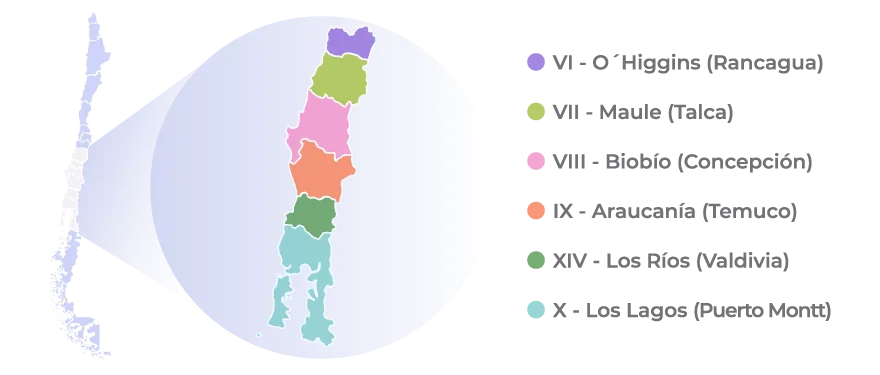 Statistics
---
Blueberry export volume
117.640
2020-2021
109.269
2019-2020
111.058
2018-2019
Nutritional value
---
• Blueberries are considered a "superfood" because they have a high concentration of nutrients and are rich in antioxidants, which protect us from free radical damage. ‍
‍
• Blueberries are a good source of fiber and an excellent source of vitamin C, providing 16% of the recommended daily amount. ‍‍
‍
• Have healing, anti-inflammatory and aseptic properties, improve the functioning of the circulatory system and are also diuretic.