Export of Chilean Pears
---
One of the main temperate fruits for export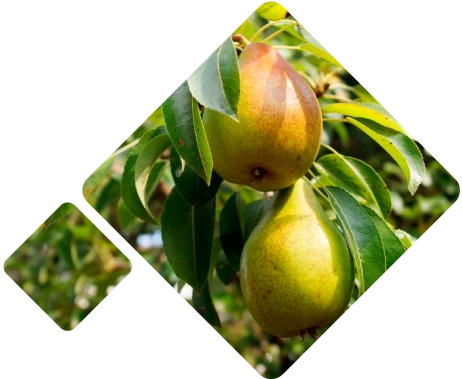 Chilean pears stand out for their exceptional taste and their notable but delicate aroma, which is why the production of pears in Chile represents 10% of the world production of this fruit.

Traditionally the main destination market for Chilean pear exports has been Western Europe.

New varieties, the opening up of markets, and greater demand than supply are some of the reasons that speak of an upturn in the production and marketing of pears, which according to experts, have taken on a leading role within the plantations.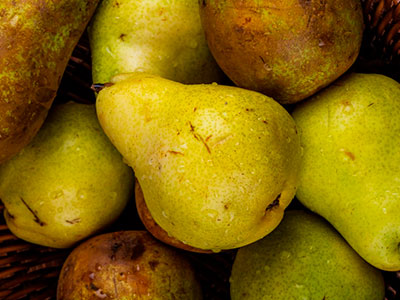 Stationary availability
---
Chilean pears are available from January to October
Geographical distribution
---
8.537 Ha planted
Pear cultivation in Chile is concentrated between the Metropolitan Region and Region VII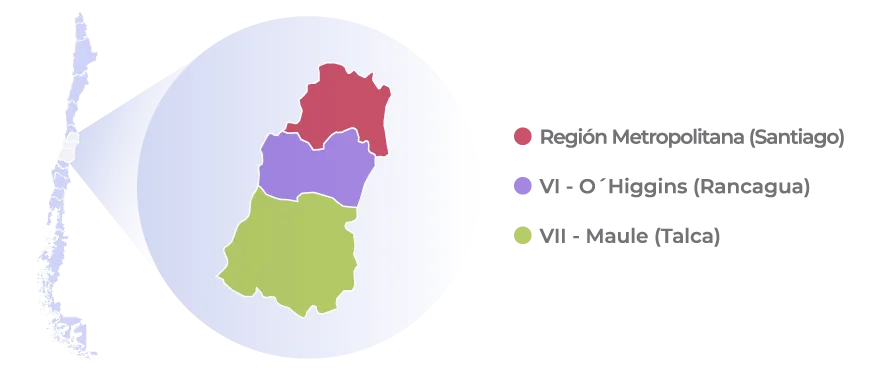 Statistics
---
Pear export volume
122.138
2020-2021
114.244
2019-2020
130.537
2018-2019
Nutritional value
---
• Pears are considered one of the best sources of dietary fiber among all types of fruit. One medium pear provides 24% of the daily value of dietary fiber.

• The pear is a fruit that contains over 80% water, so it is very easy to digest.

• It is also rich in sugars and therefore very sweet and rich in antioxidants that delay the aging of cells.

• It is rich in vitamins B and C, and in potassium, iron, calcium and iodine, among others.