Export of Frozen Raspberries
---
Third largest exporter in the world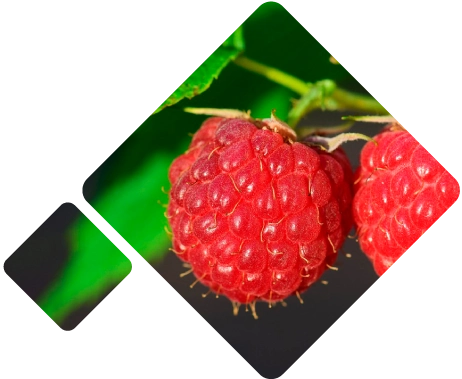 Chilean raspberries are harvested by stage depending on their variety. The first harvest is between November and January and a second one between February and May.

The raspberry is a bush belonging to the family of the rosaceae, and it adapts perfectly to temperate climates with cold winters for its development.

The raspberry is the species of greatest economic and commercial importance among Chilean berries. Chile is the third world exporter of frozen raspberries (SUBREI, 2020).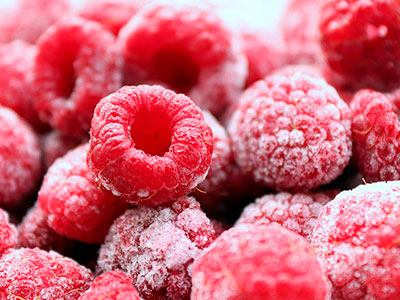 Stationary availability
---
Depending on the variety, the first raspberry harvest is from November to January and a second one from February to May
Geographical distribution
---
The cultivation of Chilean raspberries is concentrated between the Metropolitan Region and the VIII Region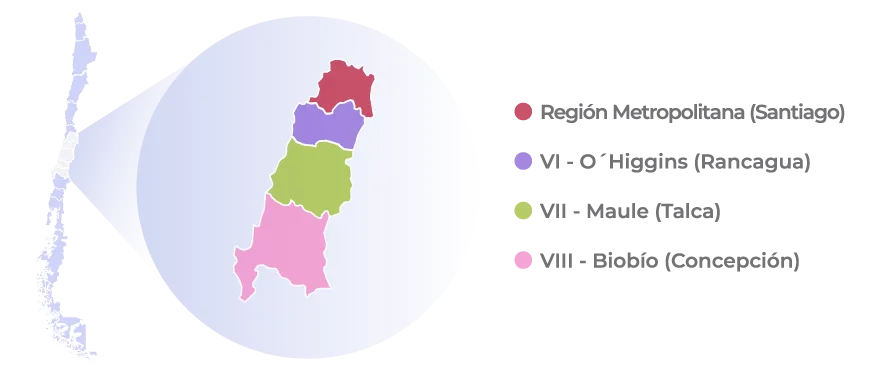 Statistics
---
Frozen raspberries export volume
20.108
2020-2021
23.714
2019-2020
26.078
2018-2019
Nutritional value
---
• Raspberries contain flavonoids, which help lower the risk of death from cardiovascular disease, even when consumed in small amounts. ‍
‍
• The powerful antioxidants, help prevent different types of cancer. These antioxidants act against free radicals, inhibiting the growth of tumors. ‍
‍
• The anatomy that raspberries have, makes them have a high content of fiber, which helps fight diabetes. ‍
‍
• It helps to the health of the brain and memory, improving the cognitive capacity.