Export of Frozen Strawberries
---
Available from December to May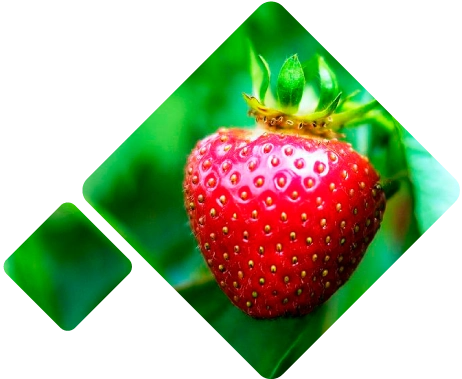 Chilean strawberries are harvested from mid-December to May, depending on the variety.

They can be grown in a wide variety of climates, but the best yields in terms of quality are in temperate zones.

Chile has optimal soil and climate conditions for the production of strawberries and all types of berries, this particularity allows to increase the market share of frozen strawberries worldwide.

Strawberry varieties are classified according to their requirement of light hours, there are short day and neutral day varieties.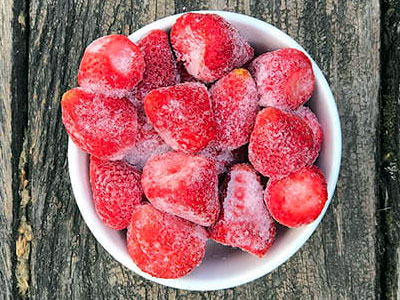 Stationary availability
---
Depending on the variety, the strawberries are harvested from mid-December to May
Geographical distribution
---
1.498 Ha planted
The cultivation of Chilean strawberries is concentrated between the Metropolitan Region and the VII Region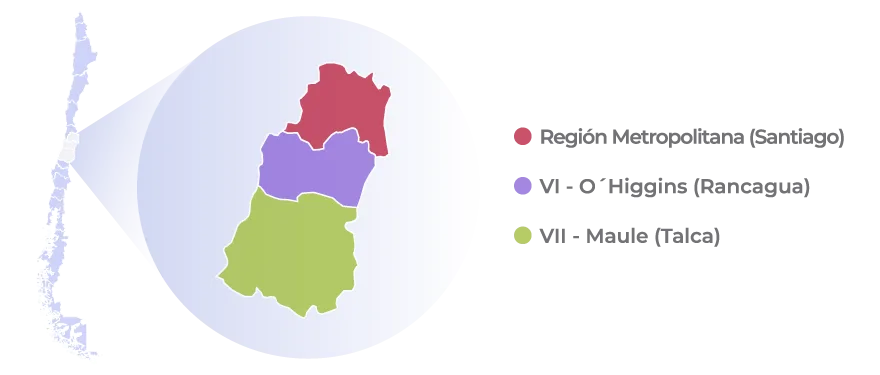 Statistics
---
Frozen Strawberries export volume
55.492
2020-2021
41.927
2019-2020
27.639
2018-2019
Nutritional value
---
• Strawberries are an excellent resource to prevent overweight and obesity. ‍
‍
• It contains phytonutrients that counteract the effects of free radicals, preventing the risk of cancer. ‍
‍
• It helps to eliminate uric acid from the body, preventing diseases such as gout. ‍
‍
• Due to its phosphorus content, it improves the functioning of the nervous system. ‍
‍
• They have a certain amount of omega-3, which benefits to maintain healthy cholesterol levels and prevent diabetes.