Export of Chilean Mussels
---
World's leading exporter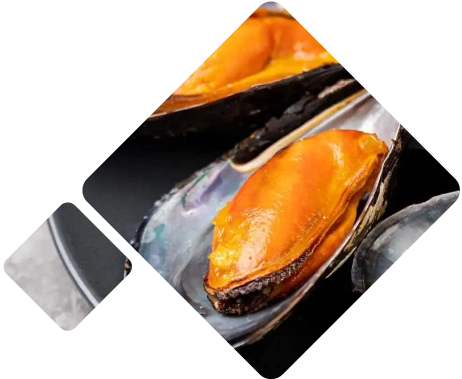 Chile plays an important role in the export of mussels. With an annual growth rate of over 15%, today it is an industry that has consolidated itself as the leading exporter of canned mussels worldwide.

This product of the sea stands out for its pure cultivation in cold waters, the quality and texture it possesses.

It is valued all over the world, since it contains nutritious contributions to the diet.

Chilean mussels are an endemic product.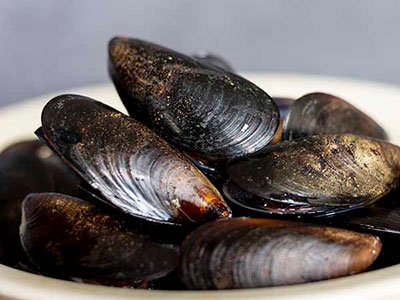 Stationary availability
---
The harvesting seasons are from October to June, and may vary according to the product's yield in the water,
since the extraction period may be all year round
Geographical distribution
---
13.005 Ha cultivated
Chilean mussels cultivation is concentrated in the X Region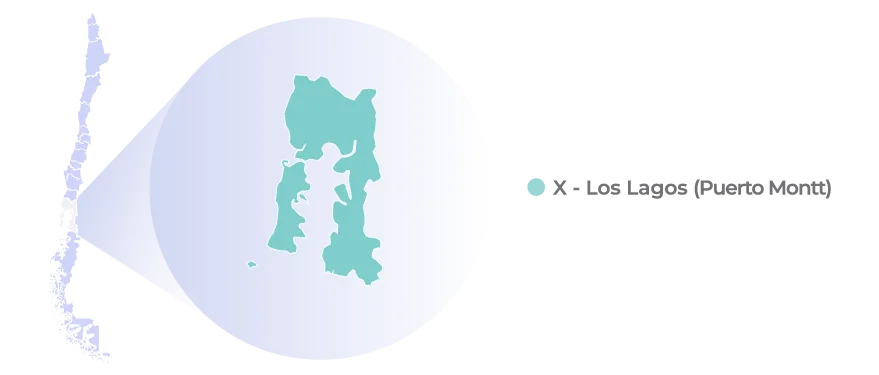 Statistics
---
Mussels export volume
81.831
2020-2021
70.845
2019-2020
80.563
2018-2019
Nutritional value
---
• It has a significant amount of potassium, which helps nerves and muscles communicate, facilitating the entry of nutrients into cells. ‍
‍
• They are the shellfish that contain the most omega-3 fatty acids, so they contain anti-inflammatory properties. ‍‍
‍
• Due to its content in Vitamin C, it favors the repair and maintenance of bones, cartilage and dental health. ‍
‍
• Controls blood pressure, as it contains sodium. The body is responsible for using sodium to control blood pressure and blood volume.