Export of Chilean Nuts
---
Second worldwide exporter of walnuts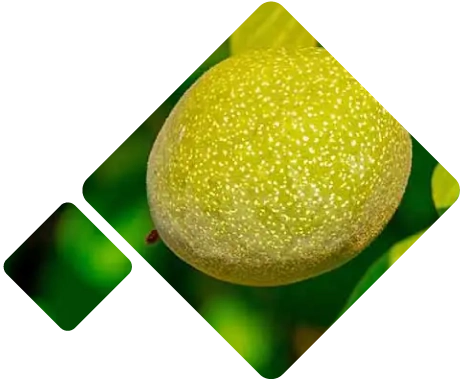 Chilean nuts grows on the walnut trees, a tree that can reach up to 27 mt high, therefore the pruning process is extremely important to maintain the quality and productivity of the tree.

The nut can be harvested when its canopy is opened, going through a temperature process to be preserved.

The quality of the Chilean walnut is recognized throughout the world, making Chile the second largest exporter of shelled walnuts in the world (SUBREI, 2020).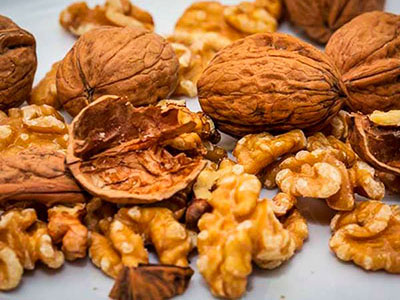 Stationary availability
---
Chilean nuts are available all year round, but their harvest date is between March and April.
Geographical distribution
---
+14.000 Ha planted
The cultivation of Chilean nuts extends from Region IV to Region IX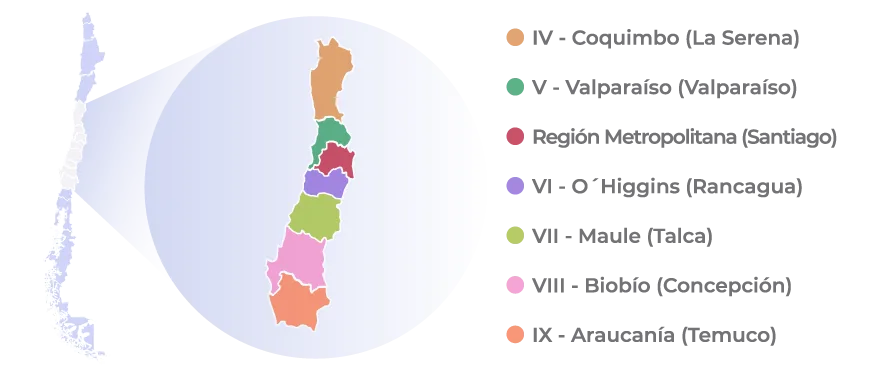 Statistics
---
Nut export volume
95.507
2020-2021
105.429
2019-2020
89.493
2018-2019
Nutritional value
---
• Maintains healthy cholesterol rates and levels, helping to prevent cardiovascular disease. ‍

• Nuts are a great food to benefit our brain. ‍

• Because of its high content of Omega 3, it prevents poor blood circulation, and eating nuts weekly reduces the chances of having a heart attack by up to 50%. ‍

• It prevents the appearance of arteriosclerosis, lowers hypertension and is important for diabetics because of its low carbohydrate content.