Export of Chilean Pomegranates
---
Available from March to May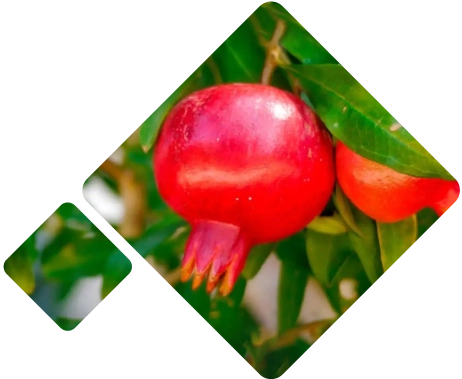 This Middle Eastern superfruit was first introduced to Latin America by Spanish colonists in 1769, although its commercialization began in the 1980s and it is now grown in various places in Chile.

Chilean pomegranates store rich flavor in their red flesh and crisp, jewel-like seeds.

Widely used in the kitchen for baking, preparing juices, smoothies and even alcoholic beverages, the possibilities for enjoying pomegranates are endless.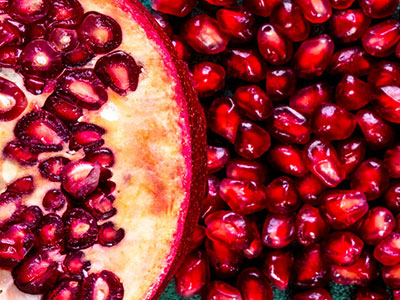 Stationary availability
---
The Chilean grenade is available from March to May
Geographical distribution
---
The cultivation of pomegranates in Chile is concentrated in the III and IV Regions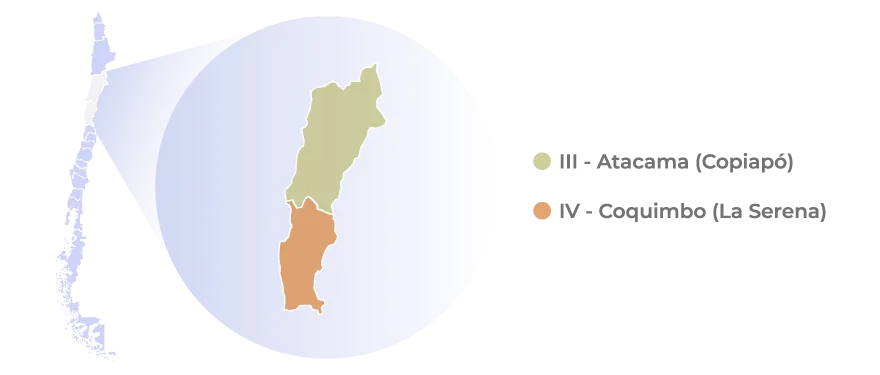 Statistics
---
Pomegranates export volume
3.285
2020-2021
3.476
2019-2020
5.458
2018-2019
Nutritional value
---
• Pomegranates are an important source of vitamin C, providing 30% of the recommended daily intake of this vitamin.

• Pomegranate juice has been found to have three times more antioxidants than red wine and green tea and has the right amount of potassium to benefit people who are physically active.

• The nutrients it contains are healthy for the heart, which helps prevent cardiovascular disease, high blood pressure and inflammation.

• The pomegranate is a low energy fruit with a high nutritional content.