Export of Chilean Raisins
---
Available throughout the year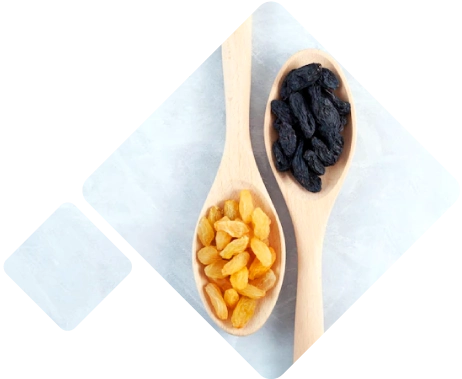 Chilean raisins are harvested in February and are available all year round.

The raisin is the dried grape and is called the fruit of life, as it can reach 100 years of age.

The grapes must be ripe to undergo the drying process, which is done by exposing the grapes to the sun. Once ready, they are washed with abundant water to remove all kinds of impurities. To finish this process, some kind of vegetable oil is applied to prevent them from sticking together.

Its production is carried out in temperate and low altitude areas.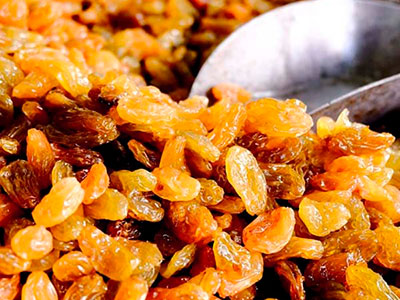 Stationary availability
---
Chilean raisins are available year-round, but their harvest date is in February
Geographical distribution
---
Chilean raisin cultivation is concentrated in Regions III and VI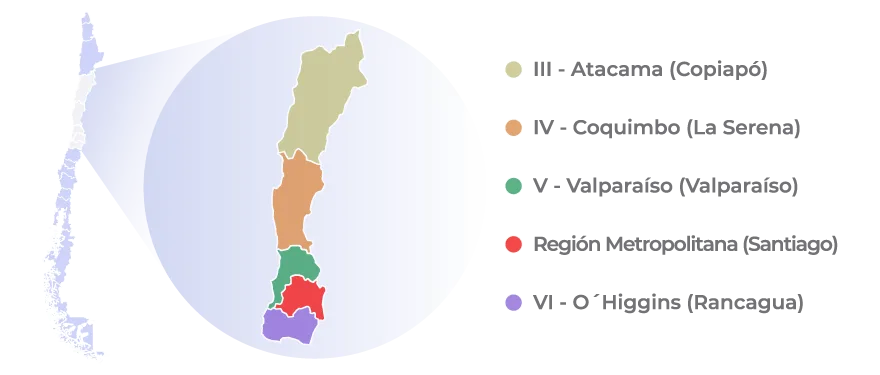 Statistics
---
Raisin export volume
57.586
2020-2021
66.364
2019-2020
62.740
2018-2019
Nutritional value
---
• Provides minerals to the bones. Raisins contain high levels of magnesium, calcium, and other nutrients.

• For people who are over 50 years old, consuming them is a good way to prevent osteoporosis.

• They reduce the anxiety of eating, preventing more calories and fats from being consumed than necessary.

• Raisins contain a substance called oleanolic acid, which helps take care of our teeth, preventing breakage and cavities.

• Contains phytonutrients, which act directly on our eyesight.