Exporting Chilean Wines
---
New world's leading exporter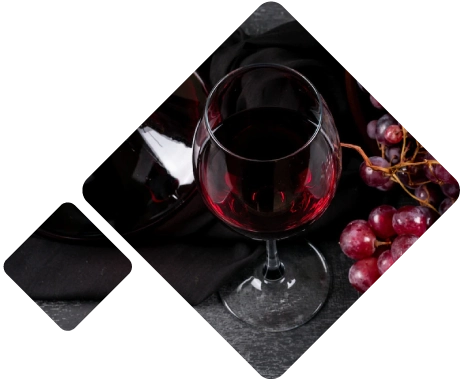 Chilean wine has become the protagonist in different varieties, obtaining important worldwide recognition awards, such as the best cabernet sauvignon in the world.

Chile's wine valleys, which stretch from north to south, produce around 74 different varieties, all with varied characteristics.

The most outstanding vines are cabernet sauvignon, merlot and carmenere, while for the white wine category there are sauvignon blanc and chardonnay.

Today Chile is the fourth largest exporter of bottled wines in the world and the first in the new world.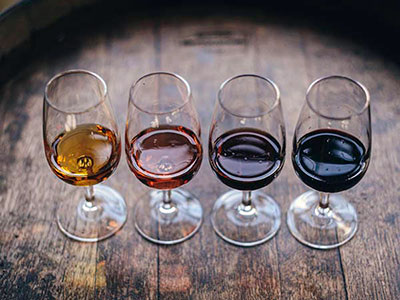 Stationary availability
---
Chilean wine is available all year round. However, the harvesting process takes place from February to May
Geographical distribution
---
141.000 Ha planted
Wine production expands from Copiapo to Osorno, but the concentration of vineyards is in the VI and VII Regions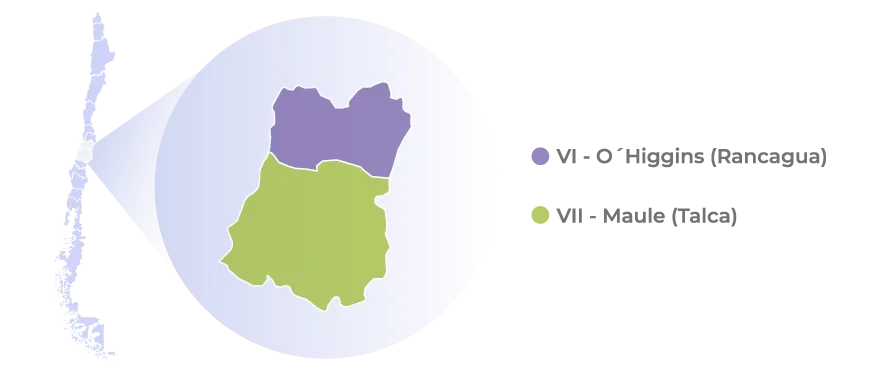 Statistics
---
Wine export volume
849 millions
2020
868 millions
2019
845 millions
2018
Nutritional value
---
• Moderate consumption of red wine has a range of benefits for the body. One glass per day is recommended. ‍

• It delays aging and is an ally when losing weight, since red wine acts as a factor that prevents the formation of new fat cells. ‍

• It helps dental health, since it treats gum infections, preventing the appearance of streptococci and bacteria found in our mouth. ‍

• It lowers our cholesterol, reduces the risk of depression and is an excellent ally for our heart health.