Export of Mexican Avocado
---
World's leading avocado exporter
Avocado is used as a complement to all kinds of foods due to its high content of proteins, vitamins and minerals, and its oils are used in the cosmetic and pharmaceutical industry.

The avocado is one of the most successful products of Mexican agro-food export, being the main supplier of the international market with a contribution of 46,4% of the value of world exports.

In the United States it is promoted and consumed in events with international scope, such as the Super Bowl, in which 100,000 tons have been consumed during the day of the event.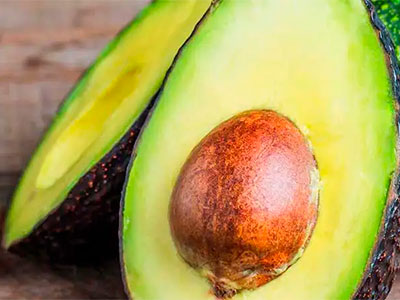 Producing entities
---
The entities with the largest volume of harvest are: Michoacán, Jalisco and Estado de México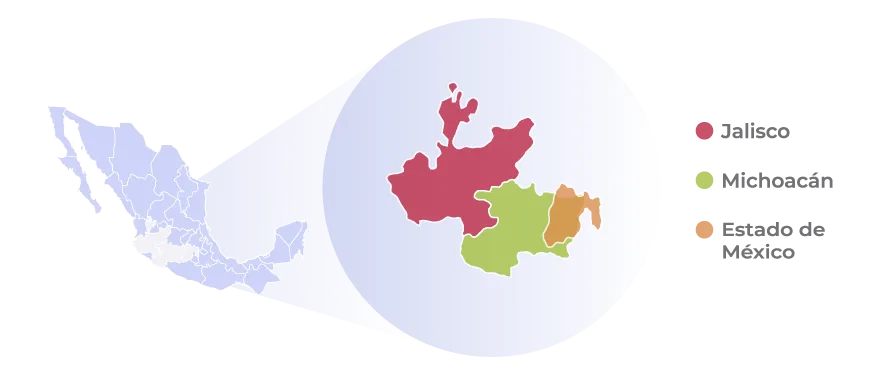 Stationary availability
---
Avocado exports 2010-2019
Statistics
---
Avocado statistics
8.1kg
Annual per capita consumption
9.7%
Fruit production
2.300
Thousands of tons exported in 2019
Nutritional value
---
• One third of a medium-sized avocado (50 g) has 80 calories and provides almost 20 vitamins and minerals, making it an excellent choice of nutrient-rich foods.

• Good monounsaturated fats can be found naturally in olive oil, nuts and avocado. In fact, avocado is the only fruit with the good fats we need.

• In addition, they are completely free of cholesterol, sugar and sodium.

• Just one serving of avocado a day provides 12% of the recommended daily intake of fiber, and one third contains 10% of the recommended daily intake of folic acid.