Export of Mexican Broccoli
---
Third largest exporter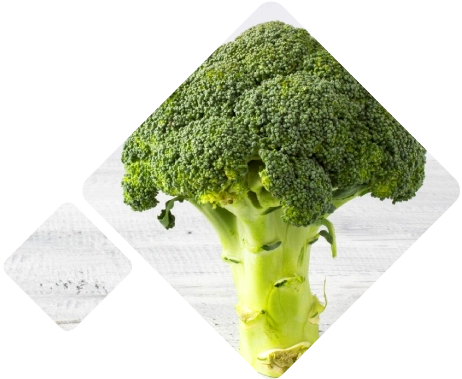 Broccoli, which means "branch" or "arm", originates from a wild cabbage, from which the largest and most robust sprouts were selected to create the new vegetable.

One of the characteristics of planting, is that broccoli can be adapted to different soils, rich in organic matter, being possible to be planted in open field or greenhouses.
Mexico is one of the world's leading vegetable producers, ranking as the third largest exporter of broccoli in the world.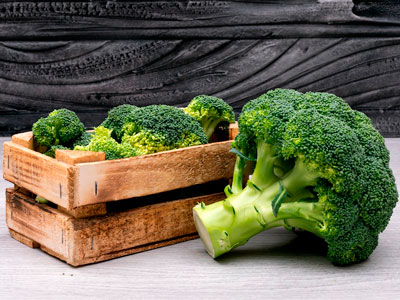 Producing entities
---
The entities with the largest volume of harvest are: Guanajuato, Sonora and Puebla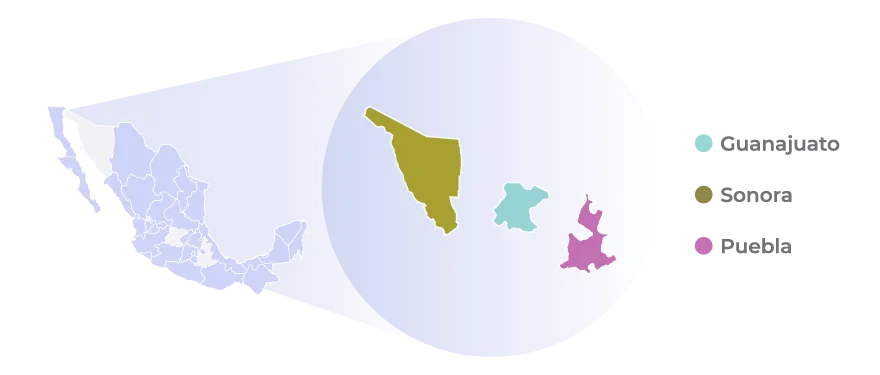 Export
---
Broccoli exports 2010-2019
Statistics
---
Broccoli statistics
1.4kg.
Annual per capita consumption
3.9%
Vegetable production
614.437
tons exported in 2019
Nutritional value
---
• It contains a high content of vitamin C, providing more than 150% of the daily intake. ‍
‍
• It has vitamin K, B-complex vitamins, vitamin A, magnesium, iron, zinc, chrome, copper, potassium, phosphorus, protein, fiber and phyto nutrients. ‍‍
‍
• It is an antioxidant agent, helping to eliminate toxins such as uric acid. ‍‍
‍
• It is an ally for people who suffer from diabetes, since it contains a high content of fiber and low amount of calories.