Export of Mexican Cucumber
---
Fifth largest producer worldwide
The Mexican cucumber is a highly valued vegetable because of its short vegetative period. It is a product that adapts very well to different climates, even in winter.

Its sowing is much more abundant in spring, since in the months of February, March and April is when 44% of the total harvest of the year is produced.

Its sowing is possible in open fields and greenhouses.

Fertirrigation technology, improved seeds and mulch are used for a quality product.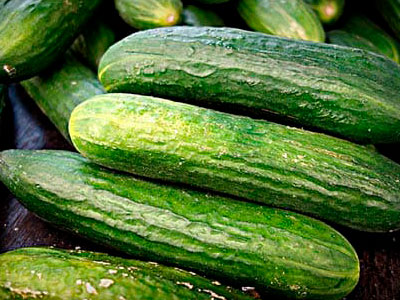 Producing entities
---
The entities with the largest volume of harvest are: Sinaloa, Sonora and Baja California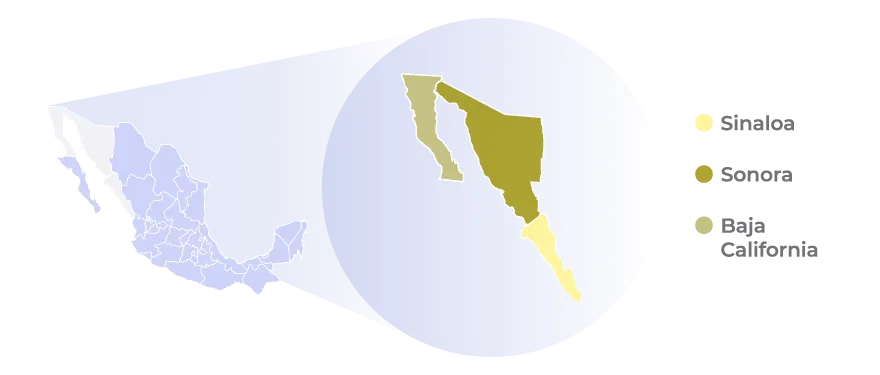 Export
---
Cucumber exports 2010-2019
Statistics
---
Cucumber statistics
139g.
Annual per capita consumption
5.3%
Vegetable production
826.485
tons exported in 2019
Nutritional value
---
• It stands out for its content of the B family vitamins, which are very important for promoting nerve impulse and cellular health. ‍
‍
• It helps our brain because it contains flavonol, an anti-inflammatory antioxidant that promotes neuronal connectivity. ‍‍
‍
• It fights fatigue and stress. It is recommended to make cucumber shakes mixed with apple or lemon to relieve fatigue. ‍‍
‍
• Since it is rich in fiber and high in water, it improves digestive health, helping to improve the pH of our stomach. ‍
‍
• Cucumbers contain potassium, a mineral that promotes heart health.