Export of Peruvian Blueberries
---
World's leading exporter
The Peruvian blueberry has had an explosive growth in the last years, becoming the first exporter worldwide at present.

There is little record of the first plantations in 2008, which was only 10 ha, and that show the great development of this product.

The Peruvian blueberry stands out for its good color, weight and good size depending on the variety.

The strength that Peru has as an exporter of blueberries, is largely due to small producers who have relied on this product.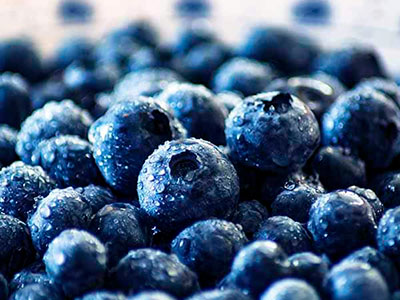 Stationary availability
---
Peruvian blueberries are available from August to March
Geographical distribution
---
10.936 Ha planted
Blueberry cultivation is concentrated in the towns of Cajamarca, La Libertad, Ancash, Lima, Ica and Arequipa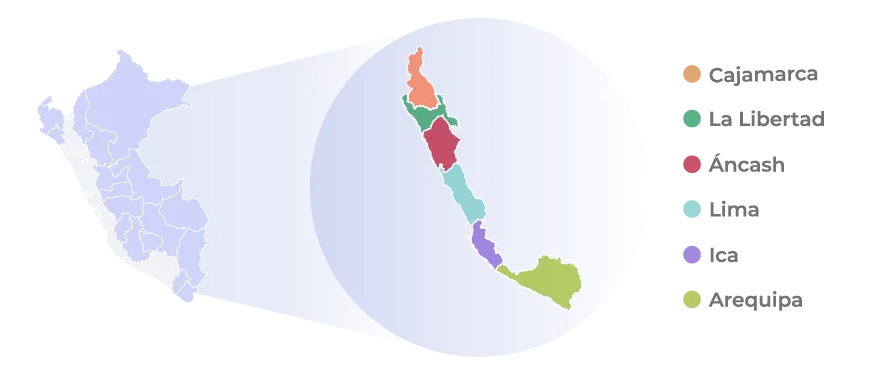 Nutritional value
---
• Blueberries are considered a "superfood" because they have a high concentration of nutrients and are rich in antioxidants, which protect us from free radical damage.

• Blueberries are a good source of fiber and an excellent source of vitamin C, providing 16% of the recommended daily amount.

• They have healing, anti-inflammatory and aseptic properties, improve the functioning of the circulatory system and are also diuretic.