Export of Peruvian Frozen Avocado
---
9% of avocado production is destined to frozen products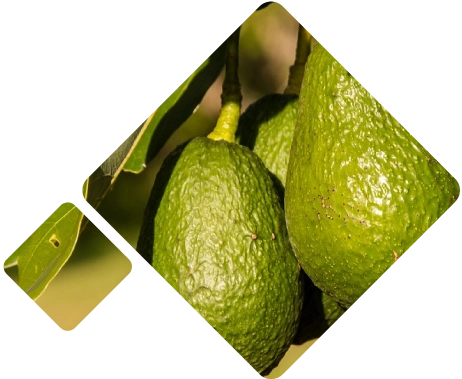 Peruvian frozen avocado has had a progressive increase, 9% of the total production of avocado is used for freezing.

In order to carry out the freezing process, a great technology is required, which keeps the fruit in this state from the inside out, making the avocado fresh to preserve its texture and creaminess.

The frozen variety most exported is the hass avocado.

The formats of frozen avocado are in halves, cubes, slices and frozen pulp.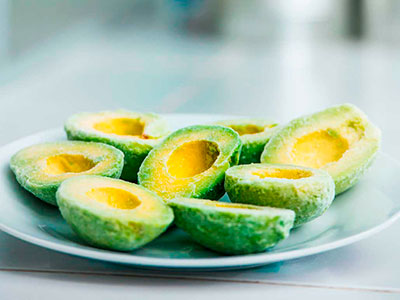 Stationary availability
---
The Peruvian frozen avocado is available all year round, but the season for the hass avocado, which is the variety used for freezing, is from March to June
Geographical distribution
---
31.000 Ha planted
Avocado cultivation is concentrated in coastal and surrounding areas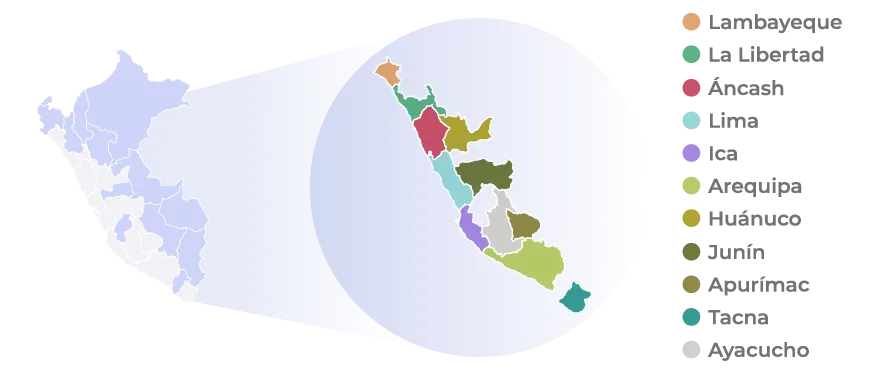 Statistics
---
Frozen avocado export volume
20.384
2020
18.199
2019
21.531
2018
Source: www.exportemos.pe
Nutritional value
---
• One third of a medium avocado (50 g) has 80 calories and provides almost 20 vitamins and minerals, making it an excellent choice of nutrient-rich foods.

• Good monounsaturated fats can be found naturally in olive oil, nuts and avocado. In fact, avocado is the only fruit with the good fats we need.

• In addition, they are completely free of cholesterol, sugar and sodium.

‍ • Just one serving of avocado a day provides 12% of the recommended daily intake of fiber, and one third contains 10% of the recommended daily intake of folic acid.