Export of Peruvian Grapes
---
Fourth largest exporter in the world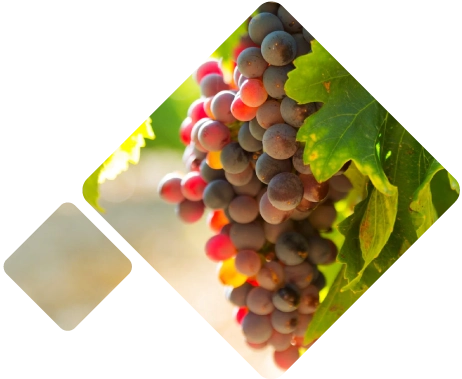 The Peruvian grape has been taking prominence every year, making Peru the fourth largest exporter of grapes in the world and being the main export product in the country, surpassing coffee, mango, cocoa or asparagus.

The variety that stands out the most is the Red Globe, but there are up to 50 varieties on Peruvian soil.

Peruvian grapes are used to produce liquors such as wine, must, brandy, vinegar and pisco.

The composition of the grapes varies according to whether they are white or black grapes.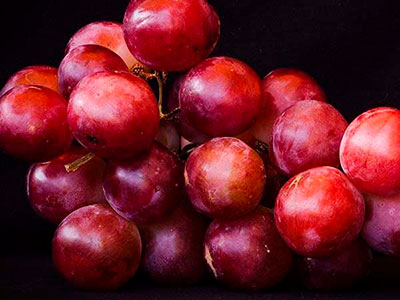 Stationary availability
---
Peruvian grapes are available from September to March
Geographical distribution
---
20.000 Ha planted
Grape cultivation is concentrated throughout the coastal territory of Peru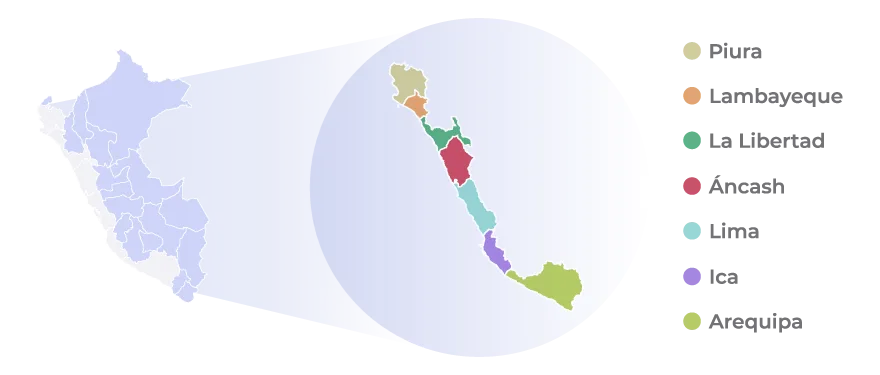 Nutritional value
---
• Eating grapes brings great health benefits. Among the properties of grapes are that of being an antioxidant and anti-inflammatory as well as a great source of energy.

‍ • Grapes are a rich and natural source of polyphenols, which act against free radicals, being perfect natural antioxidants.

‍ • One ¾ cup of grapes contains only 90 calories.

• Grapes are also a good source of vitamin K, copper and many of the B vitamins.

• Regular consumption of grapes can play a role in eye health by protecting the retina from damage.