Export of Peruvian Pomegranate
---
Average annual growth rate of 24.3%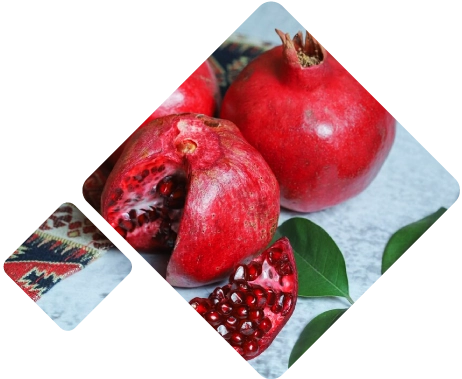 The Peruvian pomegranate points to be one of the fruits with the greatest projections and opportunities in the world market.

It is a product that is gradually growing and reaching more countries, increasing the demand for domestic production.

The great novelty as an added value, is that it is being exported in a processed form, as arils. This allows to extend the season and get better prices.

The varieties that are exported most are the wonderful, 116 and Kamel.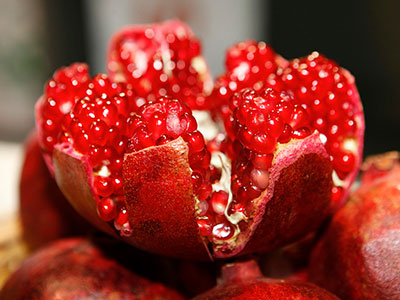 Stationary availability
---
The pomegranate season is from February to June
Geographical distribution
---
2.350 Ha planted
Pomegranate cultivation is concentrated in the towns of La Libertad, Ancash, Lima and Ica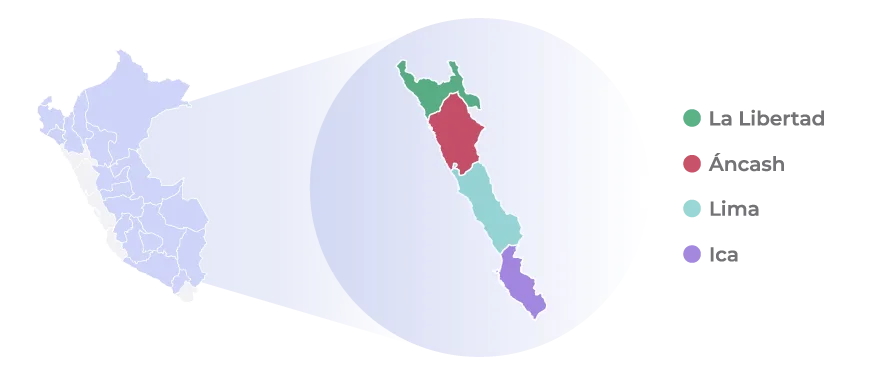 Nutritional value
---
• Pomegranates are an important source of vitamin C, providing 30% of the recommended daily intake of this vitamin.

• Pomegranate juice has been found to have three times more antioxidants than red wine and green tea and has the right amount of potassium to benefit people who are physically active.

• The nutrients it contains are healthy for the heart, which helps prevent cardiovascular disease, high blood pressure and inflammation.

‍ • The pomegranate is a low energy fruit with a high nutritional content.