Export of Peruvian Quinoa
---
World's leading exporter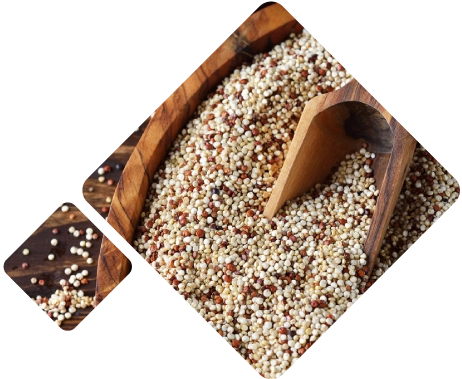 The Peruvian quinoa is considered a super grain, it is considered as "the golden grain of the Andes".It is the protagonist in several dishes in Peru and America.

Cultivated in Peru for more than 3 thousand years, it had its origins around Lake Titicaca.

Currently Peru is the main exporter of quinoa in the world.

Peruvian quinoa is marketed and exported without its shell, in flakes or in powder form.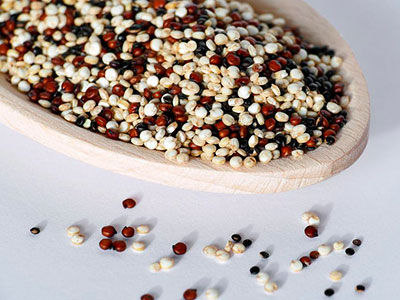 Stationary availability
---
Quinoa is available from April to July. The harvest takes place 7 to 10 months after sowing
Geographical distribution
---
Quinoa production is concentrated in the towns of Junín, Huancavelica, Ayacucho, Arequipa, Apurímac, Cusco and Puno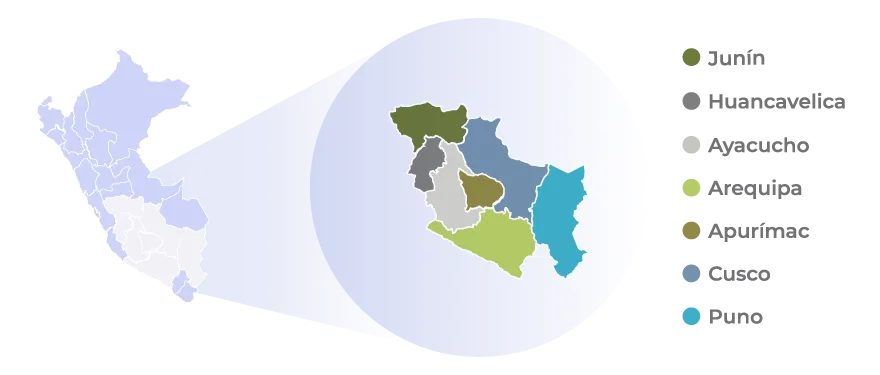 Nutritional value
---
• Due to its high fiber content, it favors healthy diets, helping you to lose weight. It has a low glycemic index.

‍ • Controls cholesterol levels thanks to its content in fiber and unsaturated lipids, helping to prevent cardiovascular diseases.

‍ • It is an excellent cereal for sportsmen, since it contains minerals, complex hydrates and proteins, being an important source of energy.

• It is an ideal food for celiac people, since its composition does not contain gluten.

• It helps to strengthen the hair and the quality of the skin.