Export of Mexican Blueberries
---
Sixth largest producer worldwide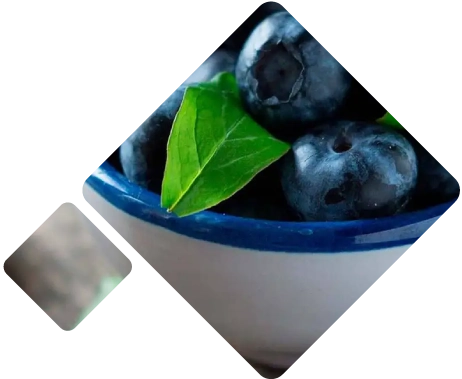 The Mexican blueberry has been gaining strength every year, becoming the sixth world producer in the ranking (2019).

The good results in the market, has made the areas for production increase significantly.

Mexico only exports blueberries, being the berry that most increases its value in foreign sales.

The varieties grown require low temperatures for a variable period, and Mexico has the necessary characteristics to produce a quality product and recognized worldwide.
Producing entities
---
The entities with the largest volume of harvest are: Baja California, Jalisco and Michoacán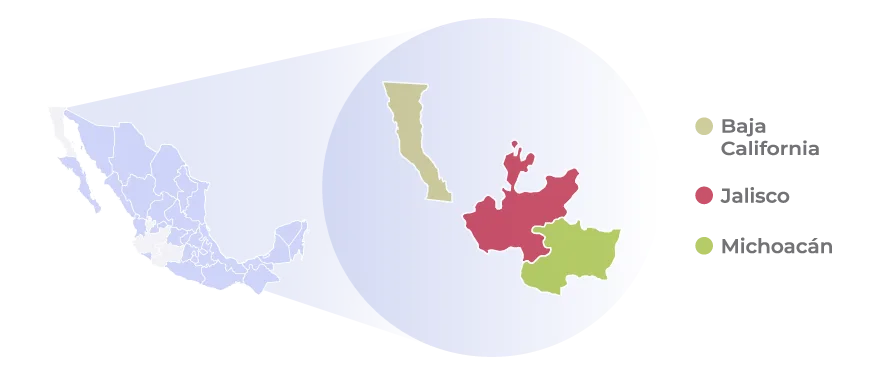 Export
---
Bluberries exports 2010-2019
Statistics
---
Blueberry Statistics
101g
Annual per capita consumption
0,2%
Fruit production
48.999
tons exported in 2019
Nutritional value
---
• Blueberries are considered a "superfood" because they have a high concentration of nutrients and are rich in antioxidants, which protect us from free radical damage.

• Blueberries are a good source of fiber and an excellent source of vitamin C, providing 16% of the recommended daily amount.

• They have healing, anti-inflammatory and aseptic properties, improve the functioning of the circulatory system and are also diuretic.